The recent HOGS golf day was held at Camberley Heath GC on the 10th of September. Once again the weather was great and the course was in excellent condition.
Congratulations again go to all 16 winners particularly the winning team (below) who scored 89 points and comprised; Steve Allen (Sleeperz), Nick O'Keeffe (Kew Green) Andrew Ball (Haysmacintyre) & Tim Wheeldon (Zeal Projects).
Congratulations also go to Tony Clark  (Zeal Projects) who scored 41 points & won the members Claret Jug individual trophy. Bill Toomey (Allied Irish Bank) won the best guest prize with 41 points & Nick O'Keeffe won the coveted HOGS driver head cover for the longest drive.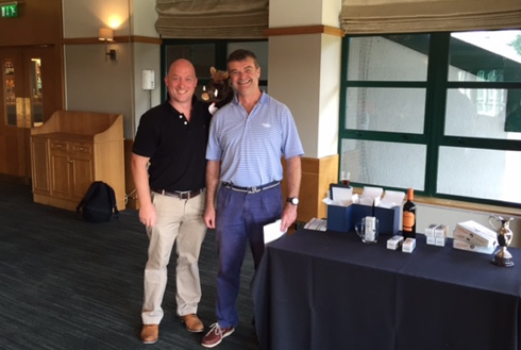 The HOGS final golf day of 2015 is on the 23rd of October and due to the offer of free golf is being held once again at Old Fold Manor GC. Places are filling up so if members would like to play please notify us ASAP.
Members are all invited to the HOGS AGM which is to be held on Tuesday 17th November at 4.00 pm at CBRE offices, Henrietta House, Henrietta Place, London W1G 0NB.