Our first 2018 HOGS golf day was held at Burhill GC on 23th April. We played the Old Course again and all 42 HOGS members & guests enjoyed this classic course, which was extremely well presented and in great condition. The clubhouse & lunch provided were also excellent & huge thanks go to Burhill GC for their excellent hospitality throughout the day.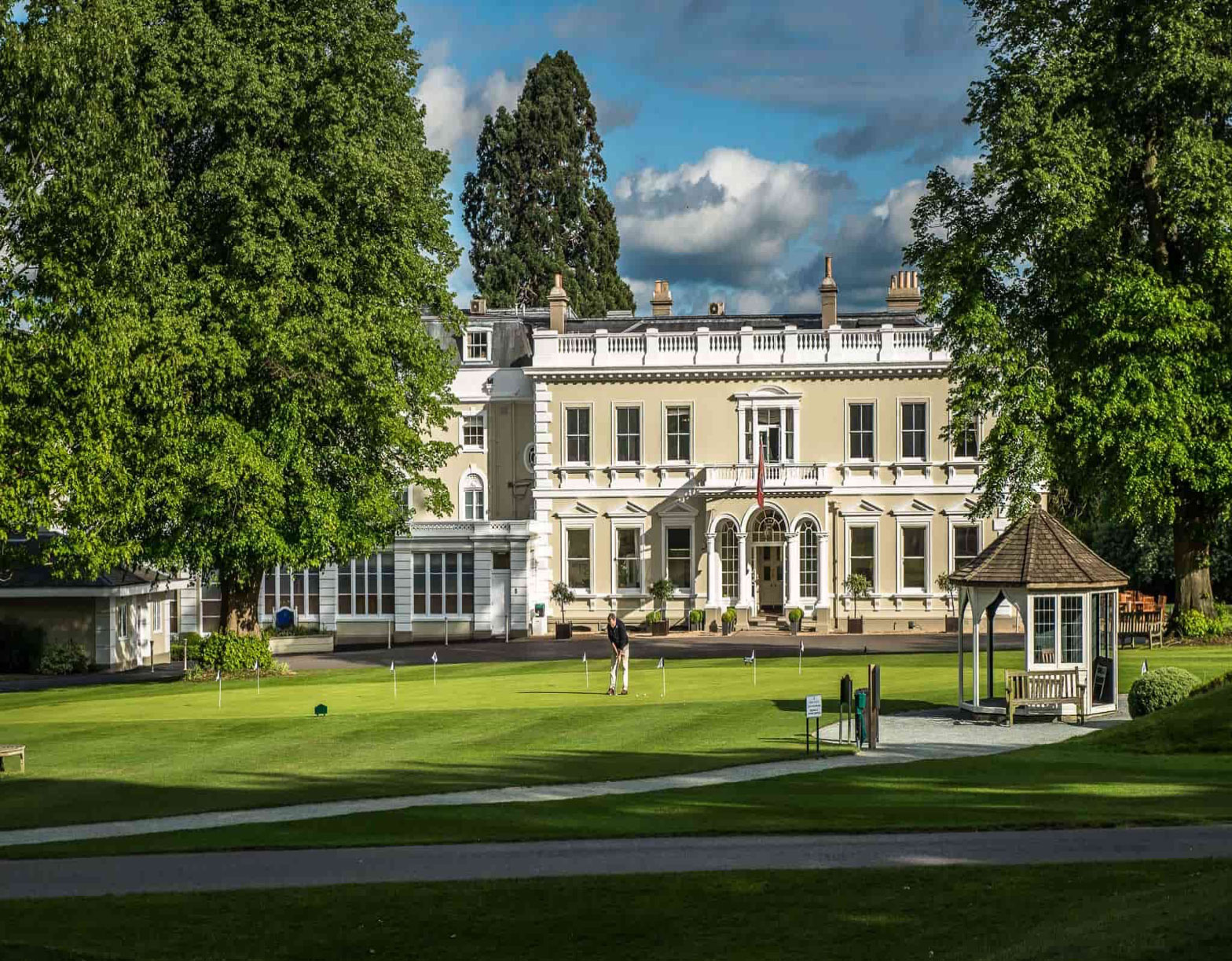 Congratulations go to all 17 winners particularly the winning team (below) who scored 83 points and comprised (L to R); Tim Stoyle (Savills), Sebastien Hall (AIB), Tim Wheeldon (Zeal Projects) & Andrew Weisz (Ascott).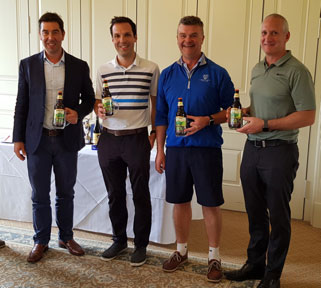 2nd with 80 Points – Nizar Virji (Edgecross), Ronnie Graham (Taylor Wessing), Oliver Powell (Coutts) & Tony Clark (Zeal Projects)
3rd with 78 Points – Rob Seabrook (Cushman & Wakefield), Oliver Heywood (Cushman & Wakefield), Tim Manhire (Manhire Associates) & James Munro (Arc Consulting).
Congratulations also go to Shaun Talbot (RBS) below left, for getting nearest the pin on the difficult 6th and Phil Day (Day & Johnson) below right, for beating Shaun to nearest the pin on the 13th!

Sebastien Hall (AIB) won longest Drive & Bill Toomey (AIB) below left won the best guest score with 35 points. Tony Clark (Zeal Projects) below right, scored 38 points and won the coveted members claret jug. Great round of golf Tony & yes, your HOGS handicap will be cut for West Herts!
Couldn't resist this one – a HOGS member rented an electric cart for the day & forgot to put the brake on – the 4 team members just watched as it careered into the bunker! Hilarious!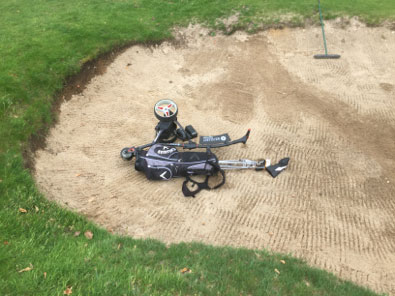 Further HOGS dates for your diaries:
Wed 6 June West Herts Golf Club –        £61.75 p/p – Invitation out
Fri 6 July Gerrards Cross Golf Club –      £71.50 p/p
Thurs 23 Aug Kingswood Golf Club –      £75.00 p/p
Thurs 27 Sept Sandy Lodge Golf Club –  £80.00 p/p
The HOGS Committee