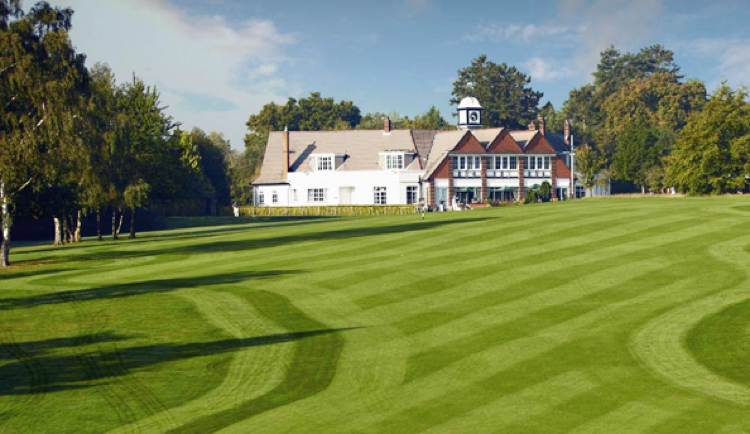 Our 3rd HOGS golf day was held at Burnham Beeches Golf Club on the 12th July. It rained heavily the night before however this lifted & 32 HOGS golfers were treated to a challenging course in great weather conditions.  Once again we received excellent hospitality and the lunch was of particularly high quality – thanks go to Clive & his team at Burnham Beeches for being excellent hosts!
For the golf enthusiasts the average individual members stableford score for the day was 31 points. This is the first time since HOGS was set up in 2014/2015 that the average score has been higher than 30 points! Pat yourselves on the back – apparently we are all getting a bit better!
Congratulations go to all 11 winners particularly the winning team (below) who scored 87 points and comprised; Ben Brown (Colliers), Andrew Ball (Haysmacintyre) and Nick Skea Strachan (Pincent Masons)
Congratulations also to Saar Sharon (West Ridge Asset Management) (below left) for getting nearest the pin on the tricky 3rd hole & Tony Clark (Zeal Projects) (below right) for doing likewise on the par 3 10th. Alastair Hockley (Christie & Co) hit the longest drive up the challenging 18th hole.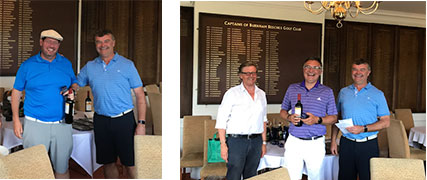 The claret jug for the best HOGS members score was won by Andrew Ball (Haysmacintyre) (below) with an astounding 42 points – well done Andrew &  yes, your handicap will be adjusted for the next HOGS golf day ! David Hudson (Guildhouse) won the best guest score.
Further HOGS dates for your diaries:
The next planned HOGS Golf Day is Thursday 31st August at Lambourne GC, Burnham, Bucks & invites will be going out to members on 19th July.
The final HOGS day for 2017 is set for Thursday 28th September at West Hill GC & invites will be going out to members w/c 14th August
The HOGS Committee